Santa Rosa is often described with superlatives, from graceful and elegant to vibrant and colorful. Situated an hour north of San Francisco, the California enclave boasts a lovely, temperate climate, terrific restaurants, a thriving downtown district, historic buildings, gorgeous Victorians, and exquisite mansions. It's also globally renowned for featuring several of the most outstanding wineries in the Golden State. Read on for a comprehensive guide to the best of Santa Rosa's Wine Tastings.
D'Argenzio Winery
Founded by identical twin brothers, D'Argenzio Winery was created to make the most of Sonoma County's superb conditions. Wines are produced in small lots, from California appellations to Italian varietals. Their wine bar and tasting room in downtown Santa Rosa are intimate and enchanting, with a well-appointed patio that urges patrons to make the most of the city's splendid weather, while their winery allows visitors to tour their grounds, taste flights of wine, and hear about their family's fascinating history.
Donelan Family Wines
Don't be fooled by Donelan Family Wine's tasting room, which is set up in an industrial section of Santa Rosa: This impeccable winery produces some of the finest Rhone blends and syrahs in California. Wines are manufactured in extremely small batches and are sold exclusively to members of their wine club. Unless you arrive for a tasting, which includes flights of four to six wines in an intimate setting. Score a bottle if you can: Donelan receives some of the highest marks for their products.
Pellegrini Wine Company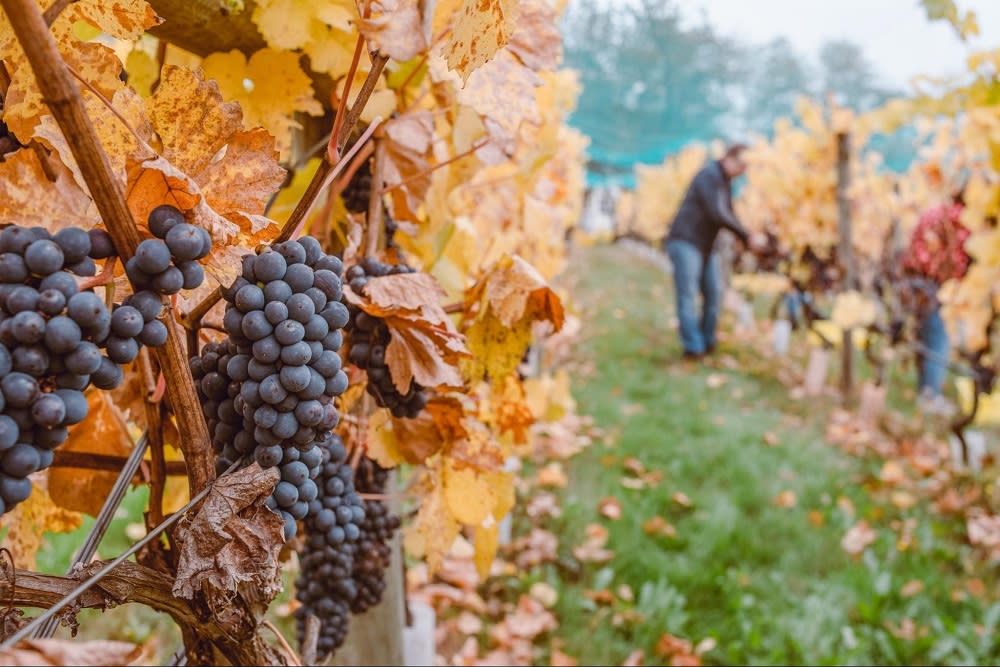 The Russian River Valley and Sonoma County supply the grapes used in Pellegrini Wine Company's extraordinary varietals, from apricot and honeydew-evocative Sauvignon Blancs to their kiwi and hibiscus-tinged rose of pinot noir. Their winery on Olivet Lane in Santa Rosa is a brilliant direction to head on a sun-drenched weekend. In addition to sampling five delectable wines, patrons can elect for a private tour of their gardens and dine on fare created by the locally-loved chef,
Francesco Torre
.
Inman Family Wines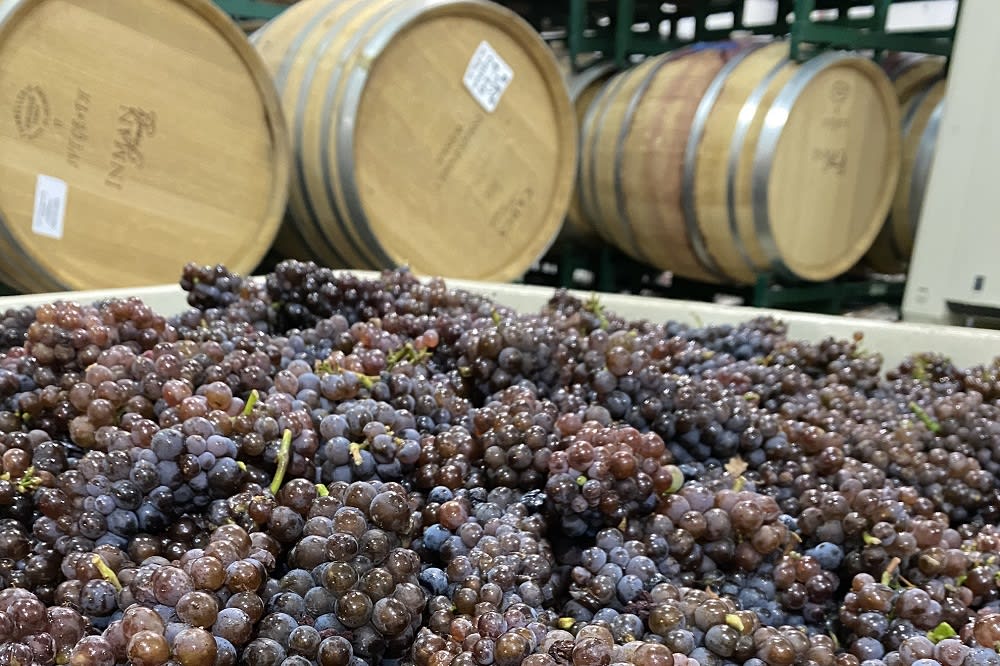 Photo courtesy of Inman Family Wines
Kathleen Inman and her family's solar-powered winery epitomizes the idea of a boutique winery, producing no more than 500 cases of the world's most popular types of wine, such as chardonnay, pinot gris, and pinot noir. Kathleen emphasizes the importance of sustainability and offers private tours to give patrons an in-depth look at the winemaking process. Aim to try their 2018 Blanc de Blancs Russian Valley sparkling chardonnay–a wine that is nothing short of memorable.
Carol Shelton Wines
Happen to be a fan of zinfandels? Carol Shelton Wines is your solution. A graduate of UC Davis–one of the best agricultural schools in the nation — she and her husband offer relaxed and cheerful wine tastings from their tasting room in Santa Rosa's industrial district.
Trecini Cellars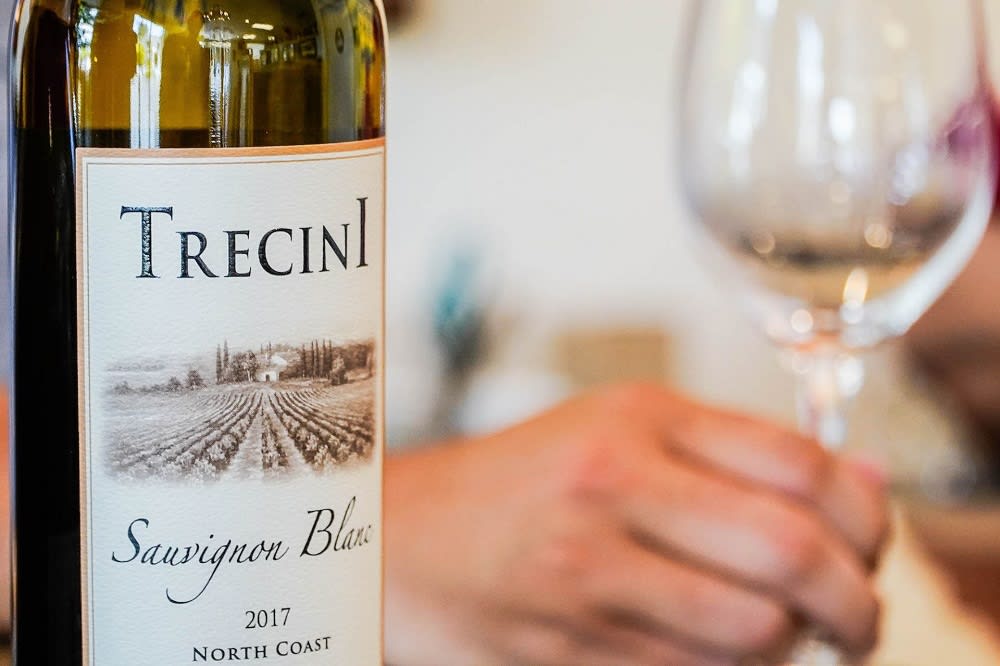 Photo courtesy of Trecini Cellars
Education is at the heart of Trecini's tasting experience. Their wine bar, situated in downtown Santa Rosa, offers appellations from the Russian River Valley and Rockpile, with choices ranging from buttery, apricot, and peach-hued Sauvignon Blancs to perfectly-spiced pinot noirs. Their tasting table is active and convivial and surrounded by excellent vistas of Santa Rosa's lively avenues.
Paradise Ridge Winery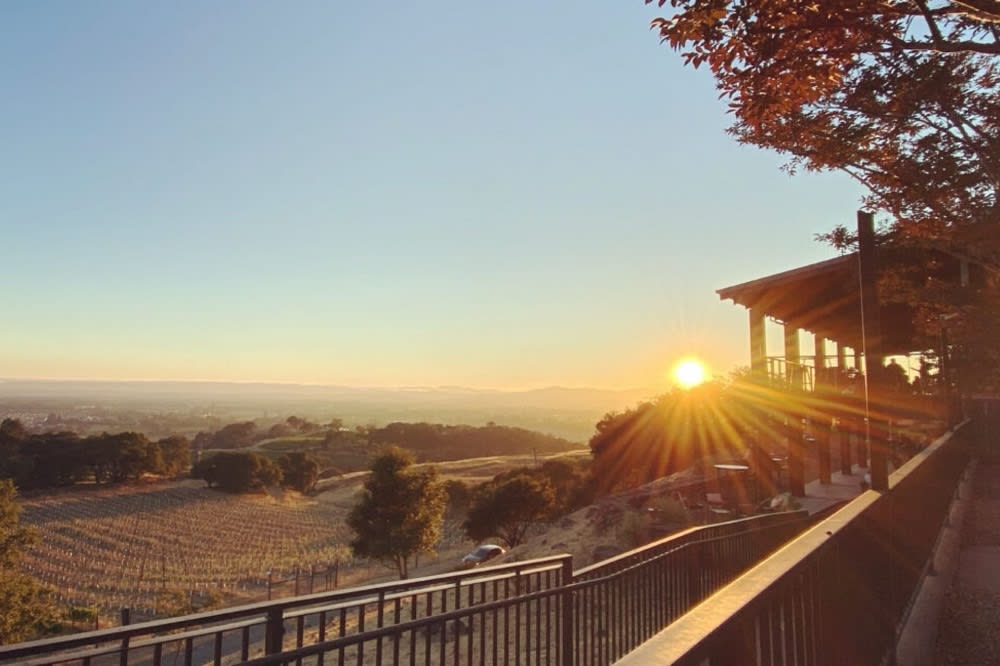 Photo courtesy of Paradise Ridge Winery
Staggering views of the Russian River are one of the many highlights at Paradise Ridge Winery–a remarkable venue that offers a distinguished catalog of wines, including grenache, merlot, sauvignon blanc, pinot noir, syrah, and zinfandel. Their semi-private tasting experience takes guests through the winery's sculpture-filled garden and allows visitors to curate their own flights. This tour is also paired with sumptuous bites celebrating California's huge bounty.
Harvest Moon Winery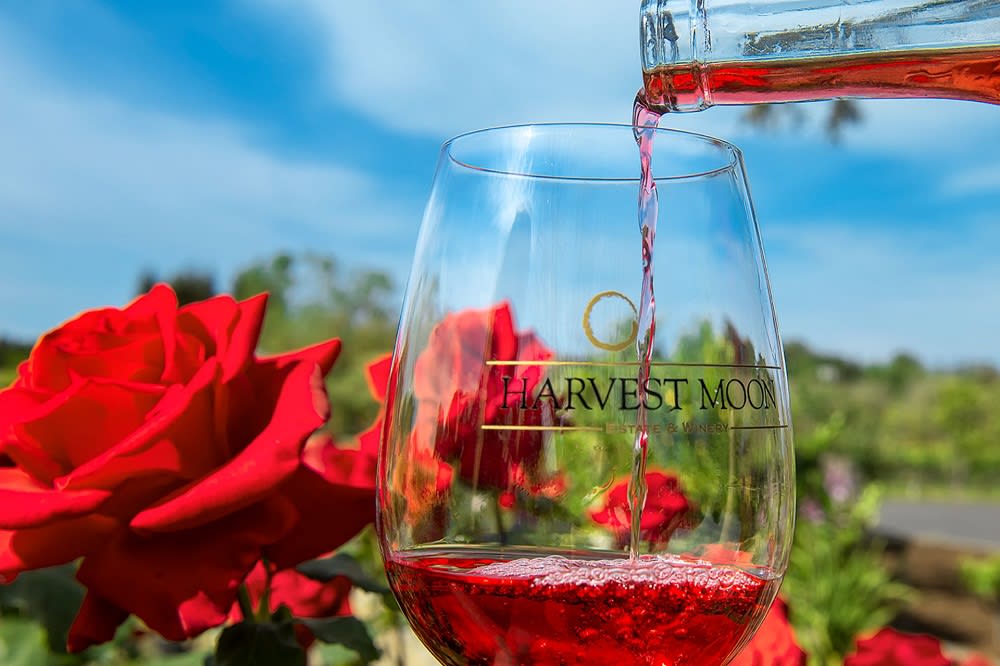 Photo courtesy of Harvest Moon Winery
Located on Santa Rosa's iconic Olivet Lane, one of Harvest Moon Winery's many boons is that they welcome the whole family–including well-behaved pups. Wise Wine Weekdays embraces visitors who are 55 and older for a special rate and includes a luscious cheese board created with locally-sourced products and luxe chocolates from Rainy Day Chocolatiers — a boutique brand that specializes in English toffee and other handcrafted sweets. Harvest Moon Winery's large group tastings are especially delightful; during these times, you will have the chance to sample crisp whites and bold, hearty reds.
Willi's Wine Bar
Named one of the top restaurants in the Bay Area by the San Francisco Chronicle for four years and counting, Willi's Wine Bar in downtown Santa Rosa offers a different breed of the quintessential wine-tasting experience. In addition to innovative, sharable small plates, the beloved bar presents a fantastic list of designated dessert wines, such as vintage port and viognier, and flights of wines made in the Russian River and Sonoma Counties. One to try: Vaughn Duffy pinot noir.
Benovia Winery
Photo courtesy of Benovia Winery
The mere entrance of Benovia Winery is reason enough to visit its gorgeous grounds, where the sweeping views of the family's 66 acres of orchards are second to none. Tastings are offered daily from their ranch house tasting room, where patrons are given five to six types of wines lovingly produced on the Sonoma Coast and the Russian River Valley. Learn about the evolution of Benovia and the family's devotion to maintaining–and elevating — their legacy.
Hanna Winery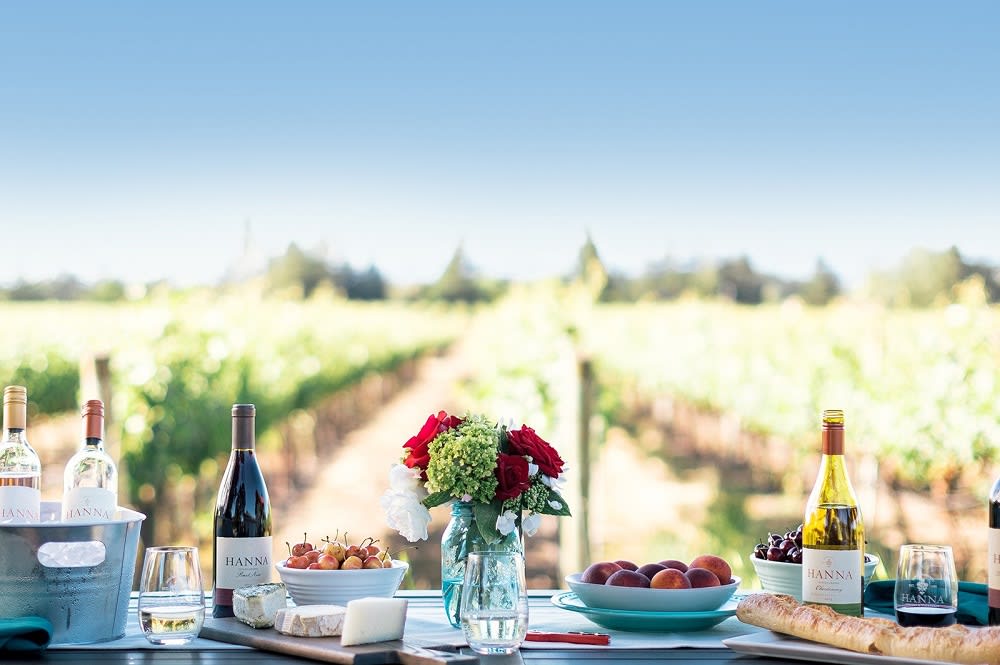 Photo courtesy of Hanna Winery
California's unparalleled natural beauty is in full effect at Hanna Winery's Russian River outpost in Santa Rosa. VIP tastings on their picnic grounds are limited to 8 people, thus providing patrons with an intimate experience and a flight of five wines, with cabernet sauvignon and malbec among them. Their Colombard is especially marvelous, featuring notes of lemon curd, nectarines, and tart Granny Smith apples.
Santa Rosa's wine country is just one part of the region's immense appeal. The fifth largest city in the San Francisco Bay Area enjoys proximity to heavenly
Healdsburg
and the dramatic and enthralling coves of Muir Beach and Bodega Bay. If you are in the process of exploring Santa Rosa homes–or have taken an interest in Healdsburg houses for sale,
Alain-Martin Pierret and Haley Skerrett
are the real estate professionals to enlist for your home-buying endeavors. Kind, determined, charismatic, and knowledgeable, they would be delighted to join you on your real estate journey.