For foodies, there are few things more prestigious than Michelin stars and recognition. Luckily for fine dining connoisseurs living in Healdsburg real estate, there are quite a few Michelin-approved options in their area. Whether you prefer a classic three-course meal or some more unique cuisine experiences, there's something for any Healdsburg gastro-enthusiast. Here are a few of our favorites.
Barndiva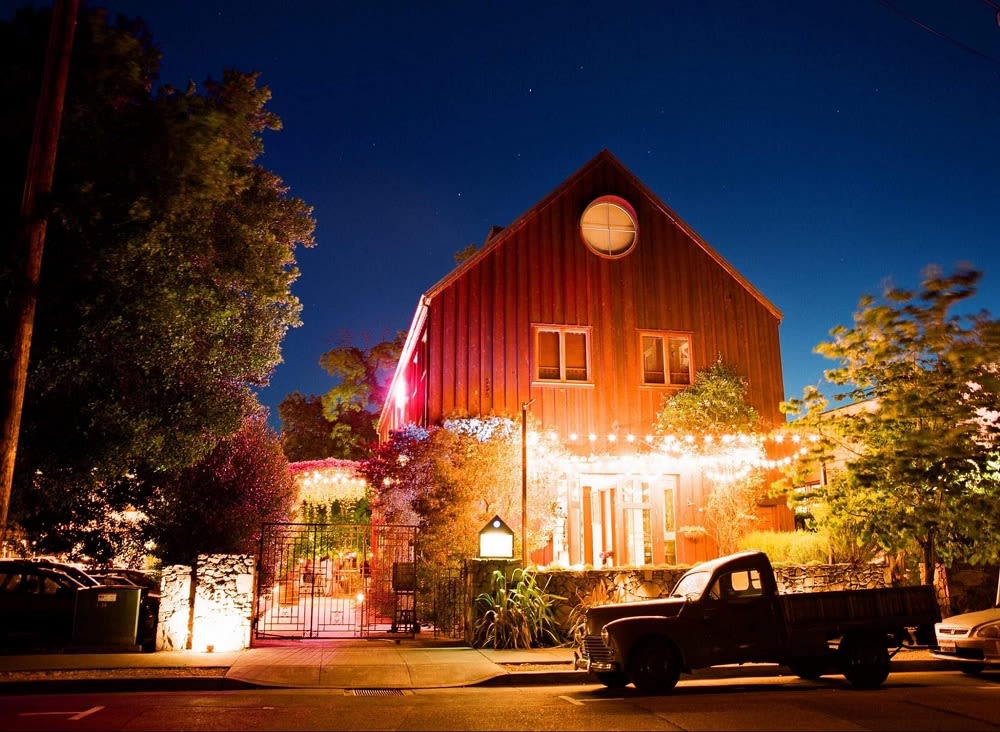 Photo courtesy of Barndiva
This eatery worked 17 hard years to earn its Michelin star, and it's well-deserved. If you're planning on moving into Healdsburg homes for sale and love locally grown food, be sure to put in a reservation for
Barndiva
, a restaurant known for its high-end plating of artisan goods.
While sitting down to eat, you can expect culinary wonders such as goat cheese croquettes and Snake River Farm strip loin. You can polish off your meal with delicious desserts; consider the Charcoal and Wine, a dark chocolate cake with blackberry sorbet. Much of their menu is sourced from local farmers and gardens, so you can enjoy eating Healdsburg in every bite.


Barndiva serves brunch, lunch, and dinner, so you have a variety of times to venture out from your Healdsburg real estate and enjoy their scrumptious food. Beyond the food, Barndiva offers a beautiful garden terrace overlooking local ranches, farms, and bodies of water. For that reason, the location also hosts private and ticketed events, either for other parties or for their own restaurant. On August 14, 2022, Barndiva will be holding their
Fete du Vin Blanc
, a white wine party. Tickets are $80 to enjoy a few hours of great vino and food galore with fellow foodies.
Valette
Photo courtesy of Valette
If you are the kind of person who loves to be able to say they enjoyed something before it blew up, head to
Valette
immediately. This restaurant near Healdsburg homes for sale is a Michelin hopeful, awarded by the Michelin food guides with a mention in their 2021 tour as a highlight of the area. It's also likely well on its way towards its own Michelin star.
When you eat here, you can expect refined dining options such as artisanal charcuterie and local cheeses, American Kobe beef tartare, coriander crusted duck breast, and roasted bone marrow. And that's only four items out of a stunning 22-dish menu.


Valette is a full-circle story, where two brothers spent two decades dreaming up a restaurant supplied by Sonoma County farmers, artisans, and winemakers like their grandfather once was. Their current location for Valette is a historic building their grandfather once owned in the 1940s. Head to Valette to taste this family's rich history as well as the culinary history of Sonoma County.
Single Thread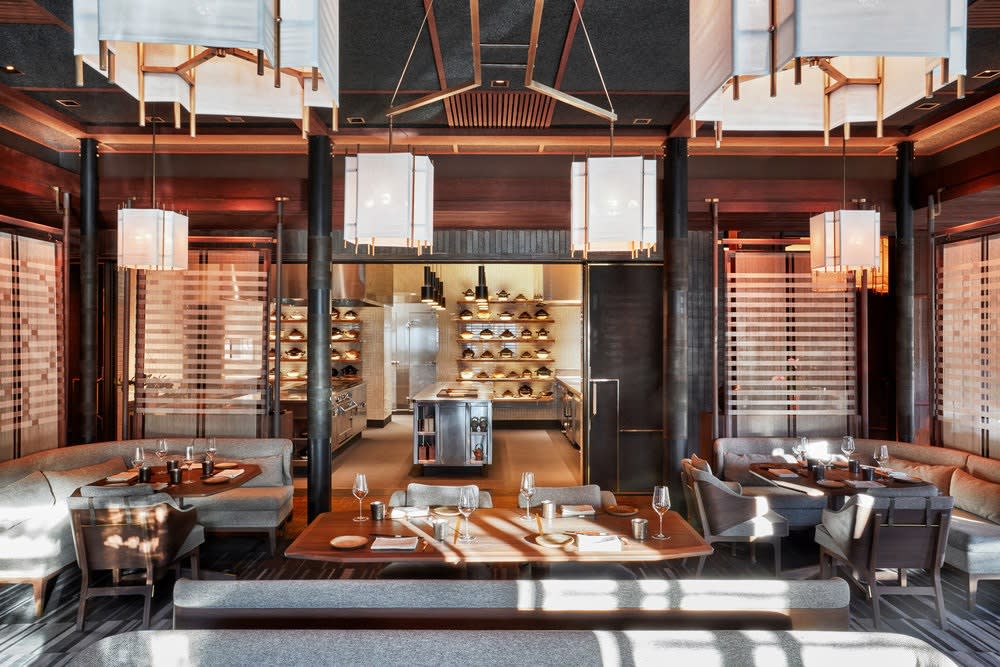 Photo courtesy of Single Thread
The crowning jewel and top reason any foodie should move to Healdsburg is
SingleThread
. This three-star Michelin restaurant has earned every point on each awarded constellation. Their food is creative, sustainability-focused, and the leading fine-dining experience in all of Sonoma County. If you live here already or plan to purchase one of the Healdsburg homes for sale, you owe it to yourself to book a reservation yesterday.
During your time at SingleThread, you can expect a gorgeous spread of food. The menu changes nightly with three sub-options: vegetarian, pescatarian, and omnivore. They can all be somewhat customized, but you can't expect to go into the restaurant and get your favorite strip steak each time. Instead, you pay $225 upfront for the entire multi-course experience, with $150-$300 wine pairings (general or reserve) available as well. The price is high because the dining is exquisite.


If your Healdsburg real estate embraces the beauty of rolling wine country, you'll love the fresh aesthetic of SingleThread. The location centers itself on Japanese design and hospitality. Nothing quite expresses that as well as the fact that this isn't just a restaurant;
it's also an inn
. It's no surprise that, for many people, it completes the entire hospitality experience. All in one building, the beautiful restaurant functions on the bottom floor. Five rooms reside above for guests to truly immerse themselves in this relaxing, contemporary experience.
Chalkboard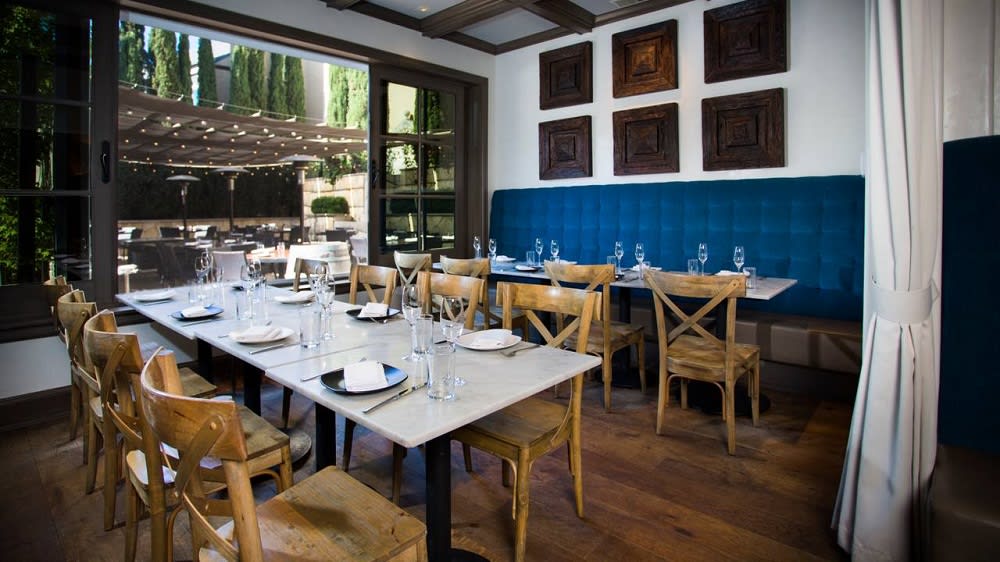 Photo courtesy of Chalkboard
Are you looking for a more offbeat style of Michelin star? Look no further than Healdsburg's
Chalkboard
and its
Michelin Bib
. The Michelin Bib is akin to the star, but it's to celebrate restaurants that are a bit more accessible to the average public, either for their flavor profiles or price. In the case of Chalkboard, the unique flavors are worth every ounce of that Bib.
While eating at Chalkboard, look for highlights like the pork belly biscuits, New Zealand lamb, and Old Bay strozzapreti. With both a head chef and a dedicated pastry chef, the kitchen is prepared to make some of the most delicious classics with clever new combinations.


Luckily for anyone moving to Healdsburg homes for sale, Chalkboard is easy to find. Located in the center of downtown, it's contemporary and innovative while still being casual and fresh. Also, like many of the smartest restaurants on this list, it celebrates the local Sonoma County flavors so that they can taste their best. For Chalkboard, this includes working with local Chalk Hill Winery gardeners to get the best organic produce and herbs. If you want these famous veggies, in particular, the menu does denote which dishes use Chalk Hill goods.


Enjoy a new kind of Michelin star in Chalkboard and its Michelin Bib, only minutes from most Healdsburg real estate.